Good for: Trail running, bogs, hiking.
Not good for: Road running
A solid pair of shoes at a low price point compared to other minimalist shoes available on the market. Surprisingly comfortable with enough cushioning to mitigate the sharper rocks you may encounter on the trails.
Highest price: £32.99
Lowest price: £29.99
Product rating: 4.5/5
I'm a huge advocate for minimalist shoes. Modern shoes tend to be very over engineered and inhibit the natural way we are supposed to walk. However, the world of minimalist shoes can look extremely prohibitive upon first glance. On average they are very expensive, which can seem very confusing. If there's less shoe why do they cost more? This higher average price may simply be because the demand for minimalist shoes is lower, which drives the prices up. Some companies have started to produce options at better prices but Whitin seems to have undercut all of them while still producing a quality product.
As a brand, Whitin are a bit of a mystery. There is no information online about them outside of Amazon, so the assumption is that they are purely an Amazon brand. This isn't particularly ideal for people not wishing to support companies like Amazon. For those who have to put budget first, they seem like a great starting point for minimalist shoes.
Appearance
They offer a range of styles on the Amazon page for the product, ranging from shoes with a more technical apearance to pairs with a more stripped back design. There are also a large variety of colours available with the size range going from 3.5 – 14 (UK). The design and colour options are much more limited above size 12 but it's good to see that they do have shoes to offer in these larger sizes. I selected a more technical looking pair as I personally quite liked that aesthetic.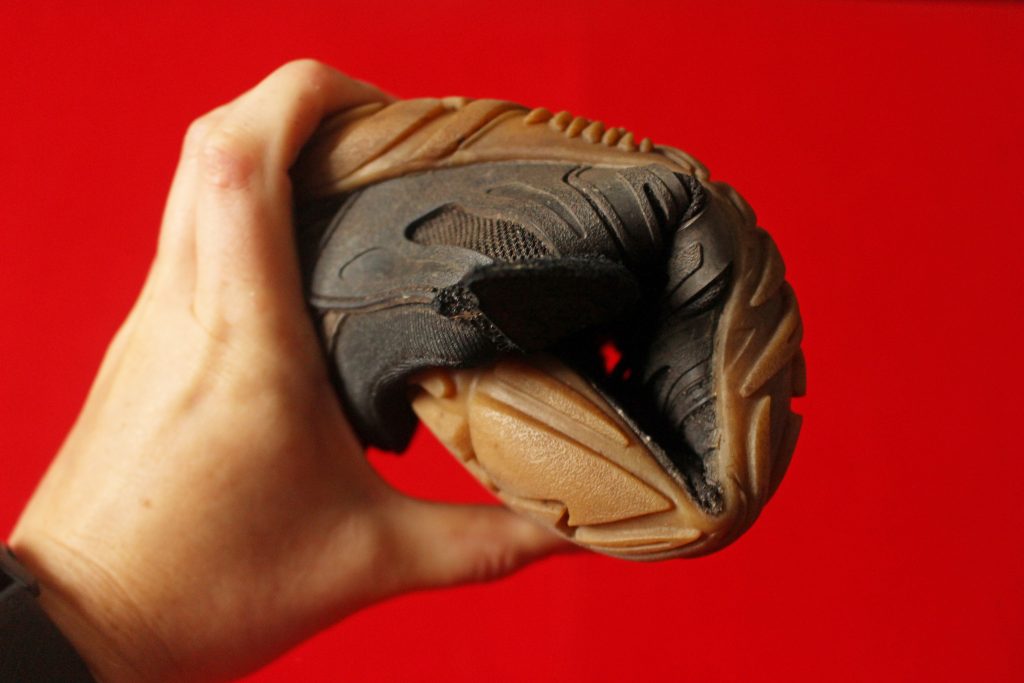 Comfort
On first impression they were extremely comfortable as they come with an insole which provides a bit of extra cushioning that's very welcome on longer trail runs, particularly if you're putting in a lot of distance each week. It takes a very long time for the average person to build up to being able to do everything in completely minimal shoes and sometimes that little piece of additional comfort makes the world of difference while you're still building up that tolerance or when taking on technical terrain. Obviously you can just remove these insoles if you're after a more complete minimalist experience.They fit a little large so it might be worth going half a size down if you can, although I have a pair in my shoe size and I've found the bit of extra breathing room to be beneficial. The toe box is very roomy, allowing for your toes to spread out comfortably while moving.
The shoes are completely flexible, allowing you to fully feel for changes in the terrain because the sole of the shoe adapts to whatever surface you're running over. This obviously improves your response times while moving over technical trail.
So far I have owned them for a month and a half and have done a number of trail runs in them, as well as several day hikes. For people who dislike using walking boots for their general hiking trips, trail running shoes are ideal. They're lighter, they're breathable and although they can get wet easily they also dry out quickly. The lugs on the sole of the shoe are good enough for dealing with bogs but also transition well enough onto rockier trails.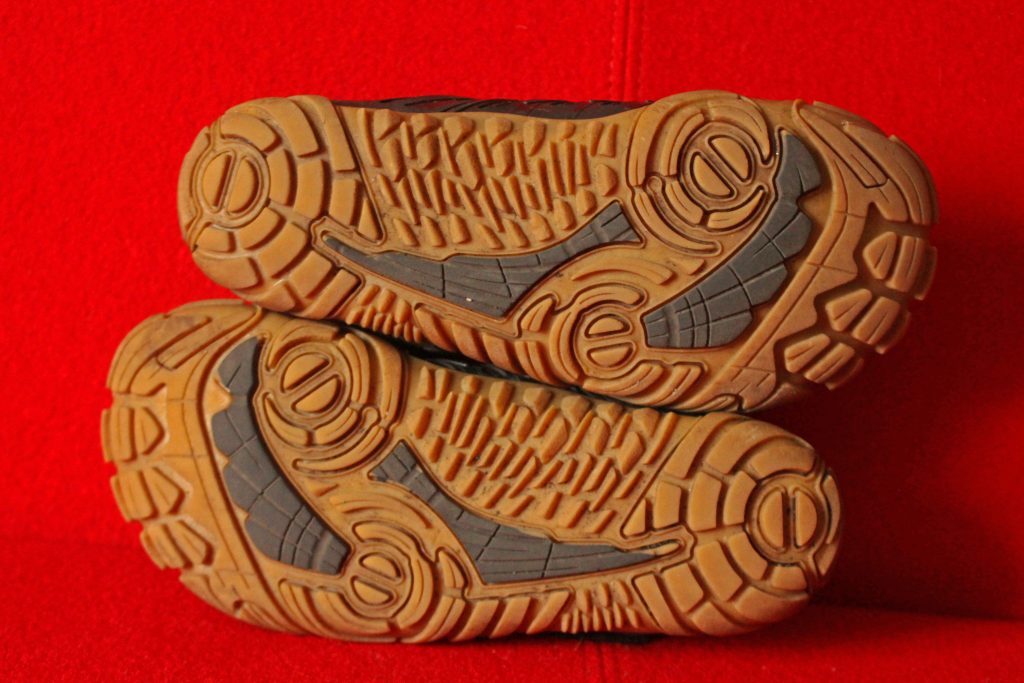 Durability
My main stomping ground is the Peak District and these shoes have had to put up with regularly being submerged in peat bog. They've dried out well everytime and seem to clean off fairly easily. Despite the utter battering I've been giving them, they're also still intact with only one minor sign of wear on one shoe where I think I caught my foot on a rock. Signs of wear on the sole are currently minimal, with a little bit of scuffing on a couple of the lugs. Their long term durability is obviously yet to become clear although at present, the experience has been encouraging.
The overall construction of the shoe seems very solid, the soles are holding up well so far and despite being bashed on rocks and roots a lot there is only the one sign of wear on the toe area of the left shoe. No other scuff marks or rips are present anywhere. I'm very happy with how they're coping so far.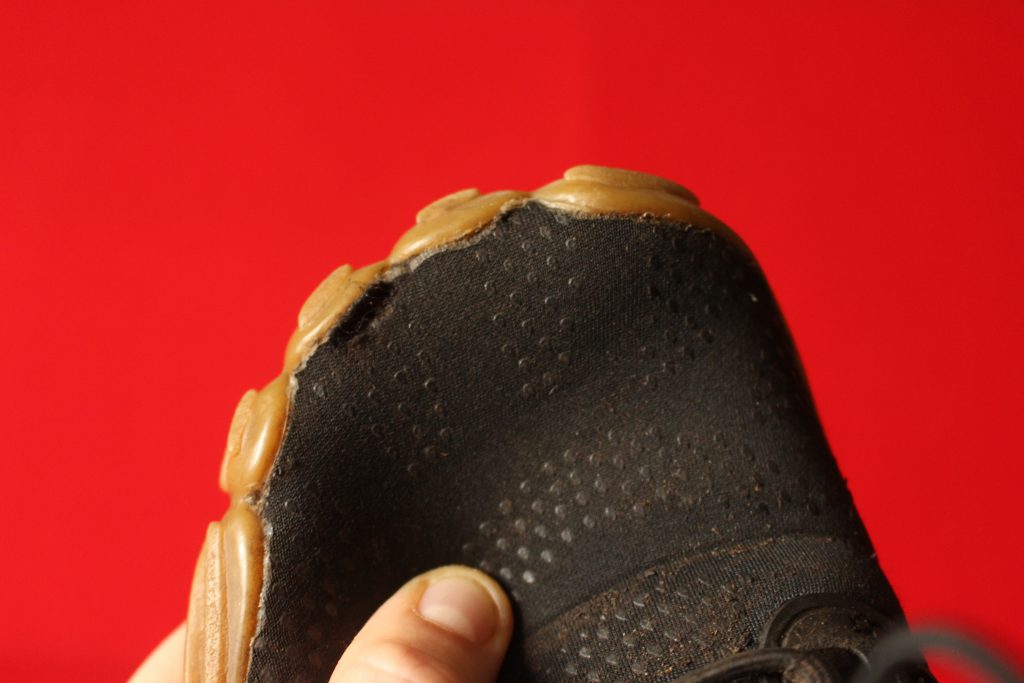 Conclusion
All in all the Whitin trail shoes are performing incredibly impressively for their price point. The only complaint I have is that they're only available on Amazon as I prefer to not buy things off Amazon when I can. Ignoring that and looking at purely the product itself I don't think you can go wrong with these, particularly if you're on a budget or want to try out minimalist shoes without your first purchase being a pricey one. Great shoes.
Thank you for reading! Be sure to check back for gear reviews and adventures!
Find me in these social places