Maximum battery life: 30 days (day to day useage)
Minimum battery life: 35 hours (normal GPS mode continuous use)
A premium sports watch with a fantastic battery life, and a ton of functionality. Multisport GPS tracking, sleep monitoring and fitness level calculations offering suggested training levels. Some inaccuracies in fitness calculations that seem to gradually rectify as the watch and app collect more data.
UK price: £269.99
Lowest price found: £245
Product rating: 4.5/5
After just over a week of using the Coros Apex 46mm, I feel I can give a good initial review of how well it performs on a day to day basis. First impressions are very positive and there are a lot of really great things about this watch. There are definitely a few things that aren't quite up to scratch and seemingly need more time to investigate properly, although, so far the Apex seems great for both the recreational and the more serious athlete. It is particularly ideal for runners.
This is my first proper sports watch. I selected the Coros Apex over products from companies like Garmin because the colossal battery life seemed very promising to me, as someone who is looking at both official and unofficial multi day ultras in the future. The price of the Apex also looked incredibly competitive in comparision to other watches offering similar functionality, so it certainly seemed like a no brainer to try out the Coros Apex.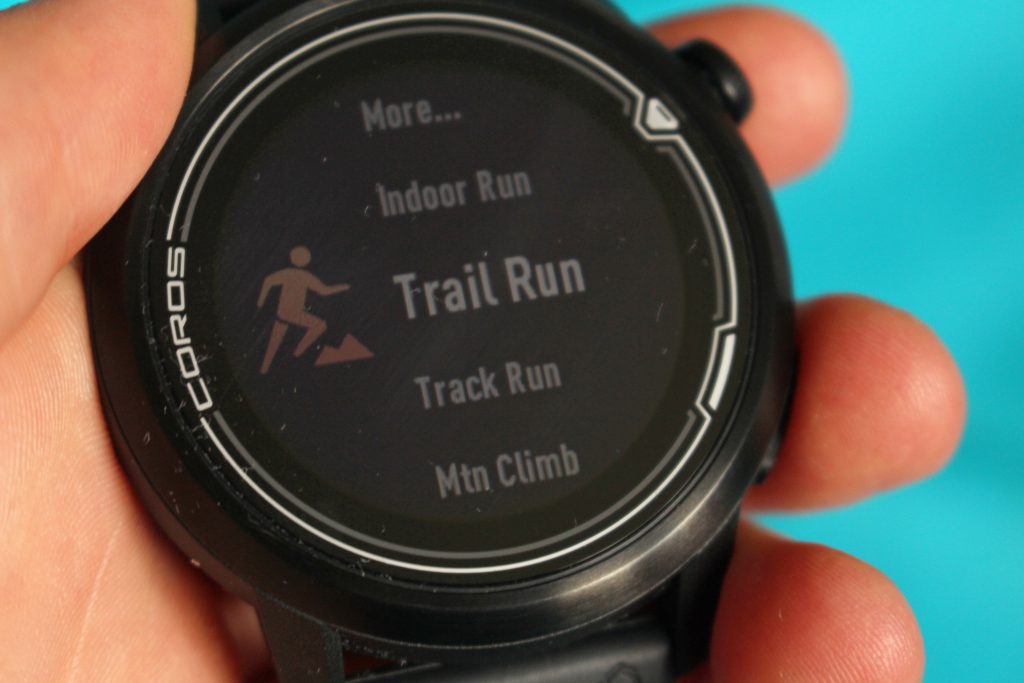 Functionality
Out of the box, the Apex is really easy to get started. It arrived about 15 minutes before we were due to get in the car and drive out for a hike. I got it up and running within minutes and was able to test it out on the hike that day.
The watch has two buttons, one for unlocking the watch screen and scrolling through menus and one for switching back to the main screen. The main screen button also selects which information you want to be shown on different watch screens. The primary button is a scroll button and in order to unlock the watch screen it needs to be scrolled up. This can seem a little awkward, particularly if you want to hit stop or pause quickly, but it does pretty much remove all possibility of accidentally pausing or stopping your activity half way through without realising. The watch is not touch screen and all of the navigation on the watch is done via these two buttons.
The list of activites the Coros Apex supports tracking for is huge. It can record runs, trails runs, track runs, It offers options for indoor cycling and outdoor cycling, pool swimming and open water swimming, skiing, hikes, gym cardio, strength training, and many more. A couple of things missing from the list that other watches of a similar calibre seem to offer, is specifically recording yoga or just heading out for a normal walk. You can record hikes and mountain climbs, but recording a local walk seems to involve recording it with the GPS cardio option. This works perfectly well and is perhaps the intende duse for this activity tracking option, but labelling it as GPS cardio is a little unclear. Yoga can possibly be recorded with the gym cardio option.
The watch pairs with the Coros app, which allows you to upload personalised training plans for various workout options as well as recording a plethora of data from your activities. The app can also automatically send your activities to a number of third party apps. I have mine set to send each activity straight to Strava, which it does extremely quickly. However, I do have to go and edit the activity on Strava otherwise it will just title it with 'morning run' or 'Afternoon activity' etc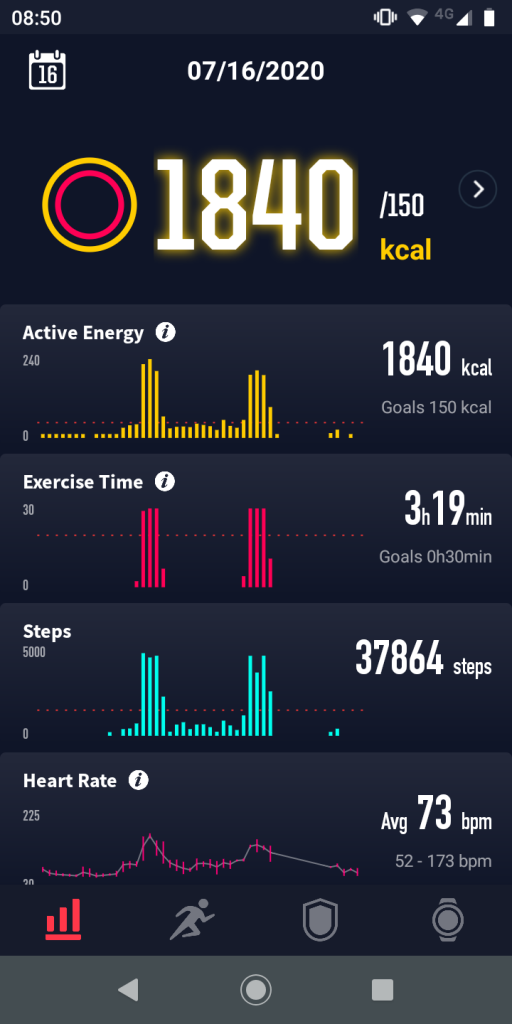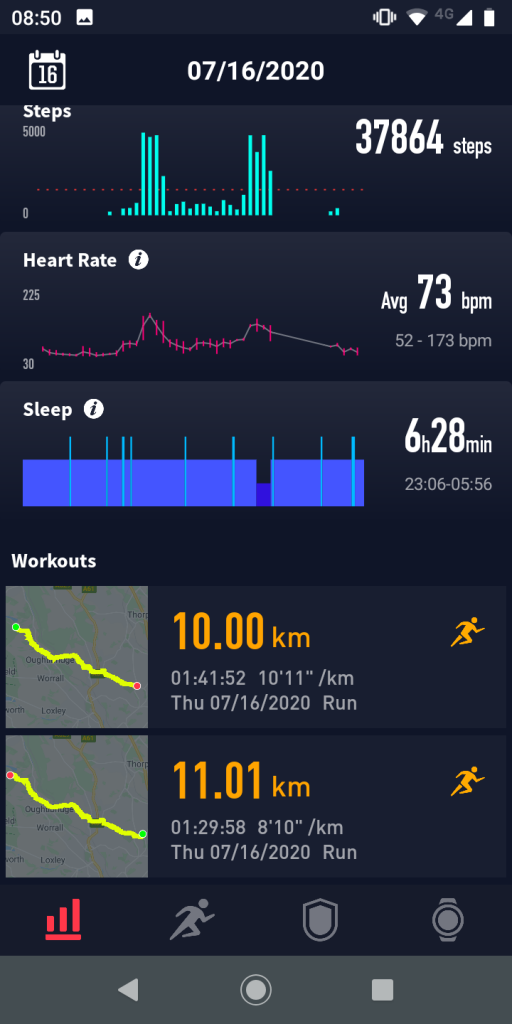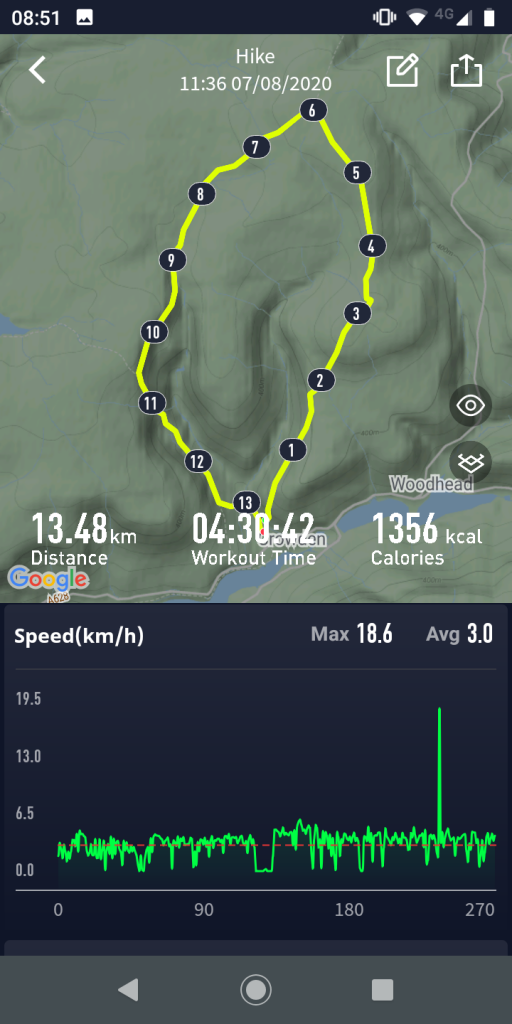 The data available from each activity includes heart rate, cadence, pace, stride length and elevation. The app also calculates your heart rate zones based off what you set as your max heart rate in your profile page on the app. It then breaks down how much time you spent in each heart rate zone during your workouts and what impact this had on your overall progression. It also continually calculates your fitness level which it displays at the bottom of the stats page for each day. This number will change as you do activities and seems to serve as an indication of what your training intensity should be. Mine is currently innacurrate because the watch does not yet have enough data to determine an accurate assessment. I'm an endurance runner so the majority of my runs are slow and the app requires a few more intense workouts from me to give a better selection of data on my fitness level, so that's something to bear in mind. The data the watch displays based on what it thinks your fitness levels is will likely need some time to calibrate properly.
Appearance and Comfort
Featuring a clean, simple design, the Coros Apex is very pleasant to look at. It is available in four different colour options, although the availability of those colour options varies. You can have a black and grey combination, completely black, white or gold. Gold appears to be generally unavailable. The lack of visual bells and whistles on the Apex improves its functionality. There's nothing confusing to look at and no suplerfluous buttons, which means you always know what you're looking at.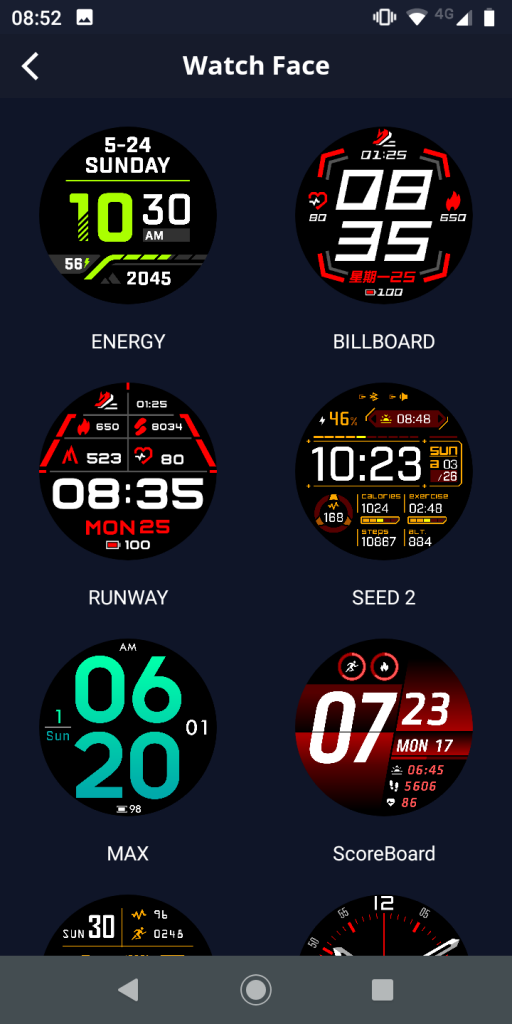 There is a wide choice of different watch faces that you can select in the device personalisation section of the app. Different watch faces display different selections of data. You can have every metric available to you on hand throughout the day, or just a couple. The data displayed on the watch face during workouts can also be customised. There is a limit to what you can have displayed during workouts but the this limit is completely reasonable. Having more than five pieces of information to look at while on a run or while out cycling would likely get confusing.
The different watch faces that you can select via the app have a variety of appearances. Some are more minimalist, others look like they've come out of an F1 car. Most use a digital watch style display but more tradtional watch faces with hands are also available. There are numerous options, so finding one that you like shouldn't be a problem at all.
In terms of comfort, the watch face on the 46mm may be a little large for some people if they prefer having a less chunky watch face on their wrist. There is a 42mm version of the watch, although the battery life is slightly reduced as a result of the decrease in watch size. The watch strap is made of soft plastic that sits nicely against the skin. Regular cleaning with warm soapy water is reccomended by the brand to ensure maximum comfort.
Durability and Battery Life
At present, the watch is holding up well. It's been on a couple of poor weather hikes and multiple runs. It has recieved the odd bash against various surfaces and so far there are no marks on the watch anywhere.
In practice, the battery life has been as advertised. It came out the box with about 67% charge and I took it straight out on a hike. Once we got home I charged it up to full and decided to see how long it would last before I felt the need to charge it again. I left it over a week, tracking runs and recording exercise most days before it dropped below 50%. At about 40% I decided I may as well charge it back up. In reality, the watch can easily go for nearly two weeks if you are tracking exercise with it near daily, longer if you're doing maybe two or three sessions a week. I'm also doing some long runs and hikes, which exceed two hours and this obviously drains the battery more than if you're out for a 5-10km run.
I can see the battery life really starting to shine as my own weekly mileage increases and it seems ideal for ultra marathons, particularly if you're needing something for multi stage and multi day races. If you need the watch to last longer then it does have an 'ultramax' mode where it can apparently last for 100 hours in GPS mode.
Overall Thoughts
A really impressive watch at a very competitive price point. The range of features available on the Apex is easily comparable to watches £100 more expensive. It's general performance more than meets my own training needs and and I can forsee the watch continuing to be an ideal training companion as I increase my mileage. Well worth the purchase!
Thank you for reading! Be sure to check back weekly for hiking routes, gear reviews and other adventures!
Find me in these social places