God for: Day to day use, hiking.
A well made pair of minimalist style boots, providing comfort and some environmental protection. Water resistant, not waterproof.
Freet are a small UK company based in North Yorkshire and they have been making shoes since 2011. They profess to having high ethical standards and a focus on using quality materials, as well as constantly striving to improve their shoe design and overall quality. Their shoes are on the more minimalist side and aim to provide the foot with as much freedom as possible following the belief that we are not designed to have overly cushioned shoes and that more minimalist shoes promote healthier feet as well as reducing injury risk. A company who seem to truly believe what they say, my first experience with a Freet product has been incredibly positive.
As someone who is trying to transition to ever more minimal footwear, I was lacking a pair of shoes to carry me through the winter. These boots seemed like they would be ideal for my needs, covering both my work and leisure requirements without having to fall back to a heavier pair of shoes that I would undoubtedly find uncomfortable.
As they are a small company, their products aren't the cheapest on the market, however, the overall quality shows that you are definitely getting what you pay for.
Appearance
The Bootee M has a sleek and simple design which is pleasing on the eye. The only colour option available is black, which is understandable considering Freet are still quite a small company. The lack of options in the boots appearance isn't particularly detrimental. The design is quite neutral and these boots won't ever look out of place in a hiking outfit for those who like to make sure their hiking outfits are co-ordinated.
The toe box on the boots is fairly typical of most minimalist shoes. To allow the feet to have the most movement and to allow effective toe spread within the shoe, the toe box is wider than a standard shoe. This is an important feature in minimalist shoes but visually it may not be ideal for some people.
Comfort
Initially, these boots served as my work shoes during a two month seasonal warehouse job. I was in them for at least four hours at a time for five days a week. During the shifts I would either be stood sorting parcels or walking around the warehouse to find equipment or more parcels, so in terms of testing their general comfort, this served me well.
On the handful of longer walks and hikes I have managed between various lockdowns, the boots have felt very comfortable over rougher terrain ranging from muddy trails, to rocks, to deep snow.
In the first week, I did experience a bit of rubbing on my achilles heel, but this passed quite quickly and after that minor issue there were no more problems with the way the boot felt on my foot. It is reccommended that you size up when you buy these boots to ensure that your foot has plenty of room and so your toes can spread out and also ensures you can wear a decent sock when needed. This proved to be a positive point while I was working as my feet didn't get too sweaty and uncomfortable due to the extra space in the toe box.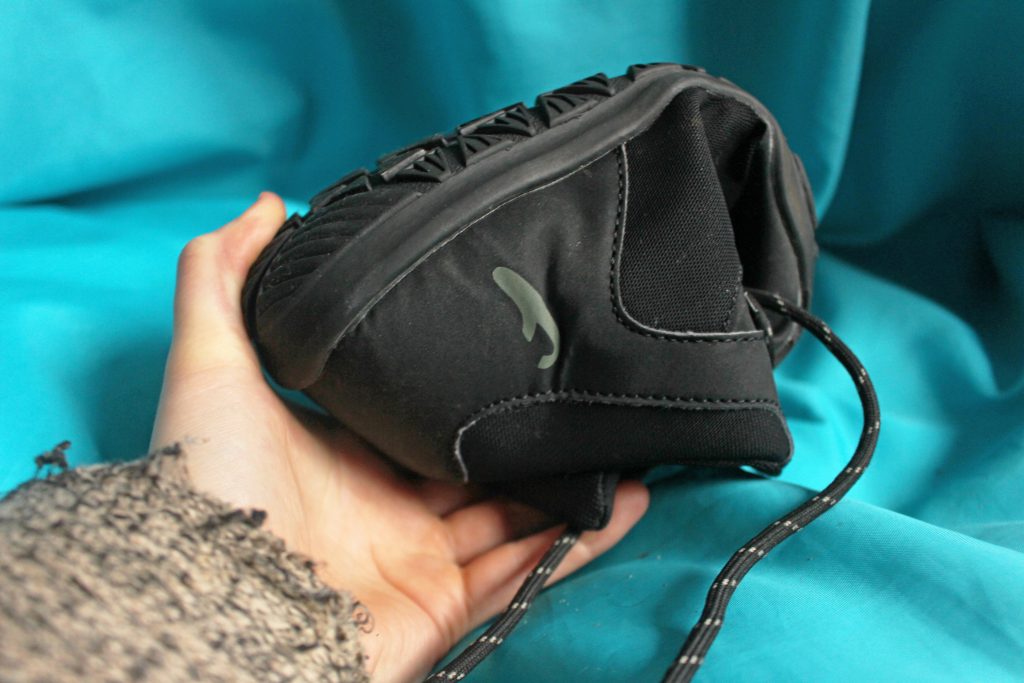 As with many minimalist shoes, the Bootee M has a lovely flexible sole that allows for a great range of movement. The boots do come with an insole but they can be used with or without this insole depending on how much cushioning you want to have. I opted for no insole and have been enjoying the additional feeling of connectivity to the ground. I was able to escape normal lockdown conditions for a couple of hikes recently and being able to feel the ground so easily has made for better stability on icy and snowy ground.
On the website the boots are listed as being water resistant. This part seems to hold true, but if you dunk your feet into puddles or bog repeatedly, then expect to feel some water coming in.
Durability
At present, the boots have held up well. The lack of time spent testing them outside means that they haven't been tested too rigorously just yet. Two months being used as work boots has at least given a good indication that the soles are holding up well. There is no sign of wear on the boots and they have survived the four hikes they have been on with no issues at all. A very promising start. We shall see how they're keeping together at the six month mark.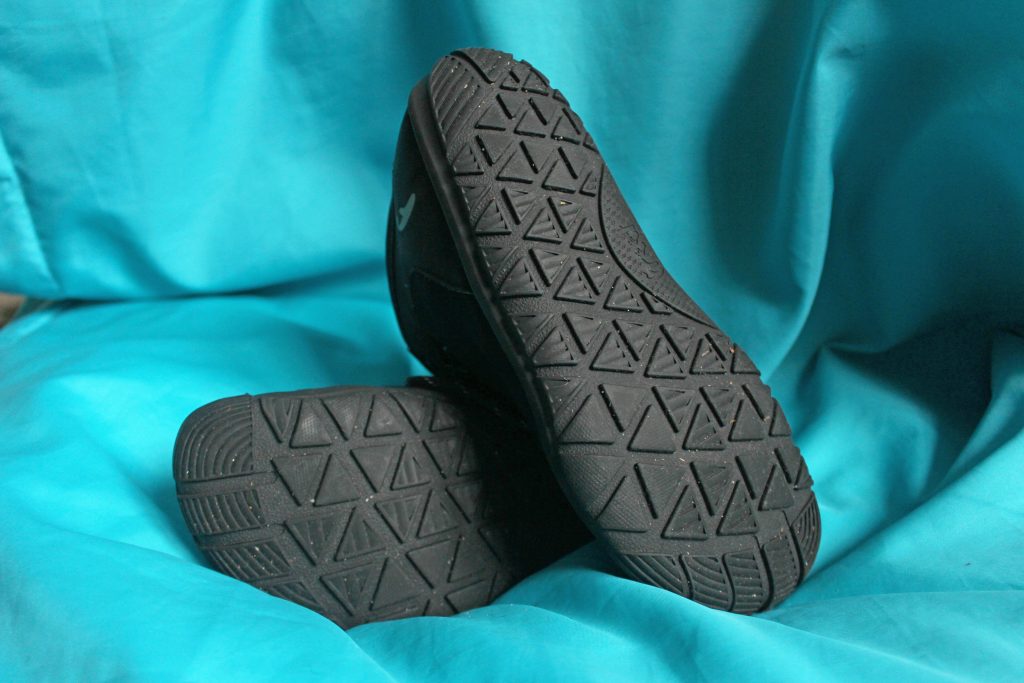 Conclusion
A very good first impression installing plenty of faith in the continued performance of the boots. A fairly pricey purchase but certainly not one to regret. Comfortable, well made boots that seem like they'll have to take a severe beating before any signs of failure begin to appear. Looking forward to putting them through their paces.
Thank you for reading! Be sure to check in on past gear reviews!
Find me in these social places